Alfred Hall's History of Oystermouth
This guide to Oystermouth by Alfred Hall was written in 1899. It contains fascinating information about All Saints in the 19th century. Here are some extracts:
Before 1860
Before the restoration, and the addition of the north aisle in 1860, the church was in a rude state, with a 'three decker (pulpit) against the north wall of the nave and a gallery in the front of the chancel arch (now the Lady Chapel), access to which was by way of the old rood-loft stairs and where the singers were placed, mostly men and led by a violoncello. There were high creaking pews. There was also a gallery in front of the tower, entered from the outside by a flight of stairs leading up from the west side of the porch.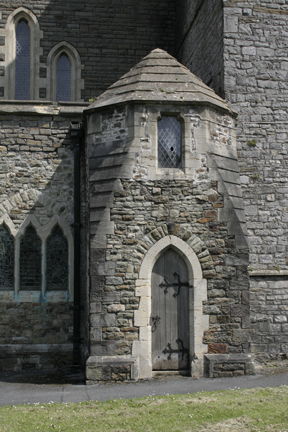 1873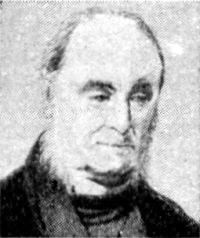 The great and learned Bishop Thirlwall (Bishop of St. David's) preached the sermon at the re-opening of the Church, August 2nd 1860, as he also did at the inauguration of the new organ (built by Postill of York) , 17th April 1873, and I well remember the latter sermon, when, taking for his text the 150th Psalm, he told us where the fine instrument came from, viz, the bowels of the earth! He also compared an organ, composed of many different pipes and reeds, to a parish. Under the skilful executant it produced beautiful harmony, otherwise painful discord.(read our article about the organ)
The Bells
The bells are curious as having come from St. Iago from the cathedral where the dreadful fire occured in 1863 when 2,000 people perished. They replaced three old ones, two of which, I believe, were cracked. (read our article about the bells)
The Roman Tesserae
The Roman Tesserae that have been dug up in the (grave) yard and preserved in the Church are valuable as shewing that the Roman's had some settlement here. The late respected sexton, Mr. Thomas Harris, told me that the villagers would never pick up these tesserae for fear of being tormented by the fairies.