Print to PDF File | Return to Non-Print Version
---
The Home Guard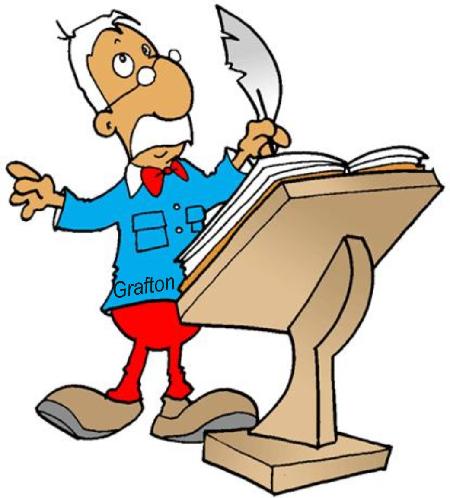 SEVENTY YEARS AGO
May 1940
Recalled by Grafton Maggs
With all the fuss and bother of a coming election; volcanoes, with impossible names, polluting our airspace; the glorious weather of this Easter holiday, it has been too easy to forget an anniversary which is symbolic of a time when our very freedom was in dire jeopardy.
It is not too difficult, however, to imagine the scene in homes throughout the land on the evening of May 14th 1940. Seventy years ago. The rate of enemy advances on the continent was terrifying. This was the dawn of "the Blitzkrieg" and the people of Britain, fearing the imminent arrival of Hitler's massive Wehrmacht, were huddled around their wireless sets to hear the nine o' clock news, read by Alvar Liddell. With blackout curtains drawn, coals glowing in the grate, they listened but heard little to raise sinking spirits.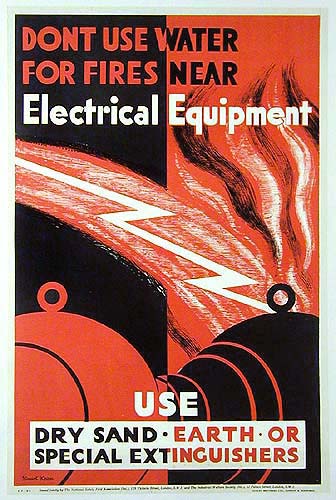 Local Defence Volunteers
Following this bulletin there was an important announcement made by Secretary of State for War, Anthony Eden,
"The Government has received countless enquiries from all over the kingdom from men of all ages who wish to do something for the defence of their country. Well, now is your opportunity. We want large numbers of such men …….between the ages of seventeen and sixty-five to come forward now……….The name of the new force which is now to be raised will be the Local Defence Volunteers. …..You will not be paid but you will receive uniforms and will be armed………..give your name at your local police station………"
Eden, at that moment had, publicly, announced the birth of the Local Defence Volunteers, swiftly to be rechristened-
The Home Guard.
The response to this appeal exceeded all conjecture. Within minutes, men were flocking to the police stations where, in many cases, the manning constabulary was totally ignorant of the scheme! Within one day of the appeal, a quarter of a million men had enrolled for service and, by the end of June 1940, this number had exceeded one and a half million, far outstripping the expectations of the War Office. It had become a logistics nightmare! What had been the fruit of hastily convened meetings in the War Office, had no established framework of bureaucracy to cope with this enormous influx of recruits. Frantic phone calls were made to all the existing military establishments, throughout the country and speedily, geographical areas were allocated to ex-military personnel, to set up localised Companies within a Battalion organisation.
So, this was the genesis of the 12th Bn. Glamorgan LDV, with HQ, to be established at Pant Gwyn, Sketty, Swansea. The designation of 'C' Company, of that Battalion, was allocated to the embryonic, Mumbles LDV unit. The "father" of this unit was ex-Major H. Davies MC of Moorside Road, West Cross (currently, HM Inspector of Schools), he along with Bert Palmer (Estate Agent) of West Cross, Bert Chown (Shipping) of Overland Road, Ben Walker-Jones (Solicitor) of Langland, Mr. Moriarty (ladies fashions) and several others, set about "putting it all together". All these gentlemen had served in World War 1 and had held commissioned rank.
CMS Mitchell
Perusal of the recruiting application forms elicited information, regarding the other ranks. Senior NCOs were winkled out with one man, indisputably, leading the field as Company Sergeant Major-elect. viz Mr Fred Mitchell, Postman, of Chapel Street, Mumbles. Mr. Mitchell had served over 30 years with the Colours in a County Line Regiment, and had been honourably discharged with the rank of Regimental Sergeant Major. He had served in the trenches in World War 1 and was the ideal man for this new prestigious position. Until the Home Guard stood down in 1944, CSM Mitchell's conduct more than fulfilled the high expectations of those who had appointed him.
The first parade was held in Underhill Park on a beautiful May evening. Hundreds of Mumbles men were in attendance, the vast majority having seen action in the previous war. If the average age of a soldier discharged in 1918 was 25, this meant that by 1940, many of them were in their late forties- not exactly the age of someone who was in his dotage but the age of a man who still had a tremendous amount to offer in physical ability as well as battle experience.
There were elderly ones, of course, some of whom had not only served in WW1 but also in the South African War. By some miracle, none of these volunteers was over 65 years of age.Platoons were formed according to the recruits' home area. eg. Number 1 platoon was based on the village of Oystermouth. No.2 in Norton and so on. Such a system had many advantages, especially for emergency callouts.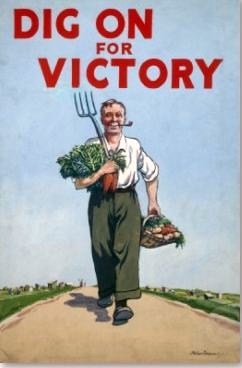 Platoons sorted out
So, the platoons were hastily sorted out. Number 1 came under the command of Bert Chown of Overland Road, his sergeant was Dudley Bishop and Corporals George Rees (Butcher, Newton Road), Chris Cummings, Fred Gill were junior NCOs.. A Signals Section was formed under veteran flagwaggers, Tom Thomas and Walter O'Neill (Newton Road Radio Shop).
In retrospect, it is easy to see how the "class system" worked! Roughly, all the commissioned officers came from the professions and lived in the Langland/Caswell area, the senior NCOs came from the trades people and the rank and file from the backstreets. In some ways, life had moved on little since mediaeval times!
The former Regent Cinema in Newton Road had long been used as a warehouse for Harry Libby's second hand goods. This was commandeered, cleaned out and stripped bare. This became C Company's HQ for the duration of the Emergency. Apart from the missing seats, the premises looked much the same as it had in the days of the cinema. The stage was still there, with the screen set back and its dusty curtains hanging, sad relics of a different age.
The Quartermaster's Stores
The space beneath the stage was utilised as the Quartermaster's Stores and the storeman appointed, was the sharp tongued Mr. Balsdon (Dickie?) who had a small men's outfitters shop in the Dunns, adjoining Forte's Ice Cream Parlour. Also, somewhere under the stage was a central heating boiler which was brought back into use and kept functioning by the industrious Mr. Sangwin, who would surface at irregular intervals from the bowels of the stage, with an alarmingly red, flushed face.
So, very quickly, the Mumbles LDV, along with the rest of Britain, got off to a start.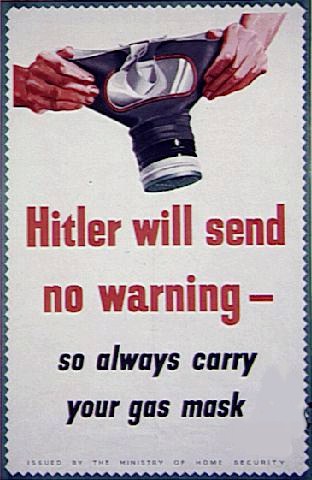 A chaotic start but a jolly good enthusiastic one!
The first vital necessity was the supply of arms. Within a week, men were seen walking about Mumbles carrying rifles and wearing khaki armbands with the letters LDV, in their pockets was a precious clip of five rounds of ammunition, that was the current state of their uniform and equipment. Such was the fear of invasion by German parachutists, that all the armed forces had orders to carry their weapons everywhere with them, at all times. Even the village policeman on duty wore a steel helmet and carried a Lee Enfield rifle, slung on his shoulder.
For some reason or another, Mumbles was one of the few, fortunate LDV Units in the whole of Britain to be issued with that magnificent, snub-nosed .303 rifle, the SM Lee Enfield. Other units were issued with the Canadian Ross Rifle .300 calibre, of much earlier vintage. The Ross rifles came with bayonets, but the Lee Enfield bayonets were in short supply and, as a result none was issued to the Mumbles lads which was a shame, because, as we all know: "They don't like it up 'em, Captain Mainwaring".
Khaki denims soon arrived, boots and headwear followed. There was an issue of "The Welch Regiment" badges and unstained leather belts and gaiters. In the early days, the officers wore shoulder designations of narrow black stripes, 3, 2 and 1 respectively indicating battalion, company and platoon commanders. To emphasise their ranks further, the officers wore khaki collars and ties with the blouse collar undone (other ranks, as in the regular army, wore blouses buttoned up to the neck). Rather grotesquely, many officers resurrected their Sam Browne belts from WW1 and wore them over their denim overalls. Such was the dreadful baggy fit of the denims, that although the collars of the Other Ranks were buttoned up, there was a gap between collar and neck of about four inches and as a result the ordinary civilian shirt and tie was in full view creating a most unmilitary and polychromatic spectacle.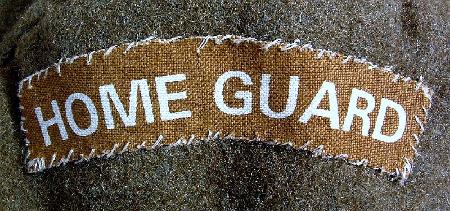 Within a few weeks, World War One .303 Lewis Guns arrived and two precious Vickers medium machine guns. The latter guns were used to set up a special machine gun section. Some 36 (Mills) hand grenades arrived at HQ and a crash course was set up at Pant Gwyn before releasing these lethal bombs into the hands of novices. Every company now formed a "Bombers" section.
So it all began to take shape.
Dunkirk had come and gone. Norman Colley, Jack Schroffer, Alfie Kostromin and others, returned to Mumbles to tell the tale. Some had fallen on the beaches and others, amongst them Welsh Guardsman, Bertie Jeffors of the Coast Guard family, were reported "missing", but, within a year, Bertie's family received the wonderful news that he was, alive, well and a Prisoner of War.
Under the belligerent defiant leadership of Winston Churchill the country rallied as the magnificent wartime leader stirred the hearts with his superb rhetoric. The response, by the middle aged core of Britain's men, to the Call to Arms sent out a message, loud and clear, to Hitler, that this battered and bleeding country was really going to fight it out.
Perhaps that message alone was the one most important contribution made by this extraordinary formation of volunteer, unpaid soldiers.
The title, "Local Defence Volunteers" had a short life. Churchill felt it to be descriptive of an irregular guerrilla type of force, not military enough and lacking in patriotic feeling. He chose the name: "The Home Guard". It was to capture the heart and mind of the entire nation.
During the Summer holidays many of the younger Mumbles lads were feeling frustrated at not being able to get involved in the war effort. Many had tried to get into the ARP as "Messengers" to be told when presenting themselves at the HQ, in Marine Villa, Newton Road, that there were no vacancies. I believe that the general opinion there was that the village boys did not quite measure up in appearance and conduct.
Captain Howard
Then, one August evening, Peter Hooper, of Gower Place, called in to see me and announced that he was going to join the Home Guard. He had made all the necessary enquiries and, by putting his age up a little he would be accepted. Off he went. A few weeks later he reported back with favourable news. As a result, the following Saturday afternoon, Peter Smith, Hubert Davies, Jackie Timothy, Gwyn Grace and Grafton Maggs, walked into the Regent Cinema and presented themselves to a handsome, grey haired gentleman seated at a trestle table, on the left side of the hall. He sat beneath a large notice board with fearsome pictures of men lunging at sacks with bayonets. This gentleman turned out to be the C Company admin officer and his name was Captain Howard, he wore not only the ribbons of WW1 but also those of the Boer War. Whilst waiting for his attention, I noticed that around a table on the opposite side of the hall were six uniformed Home Guard around a machine gun. They were listening intently to a corporal who was twisting this and that and making large lumps of mechanism miraculously fall away from its parent. I was later to recognise this gun as a WW1 Lewis Gun. The NCO was Cyril Jenkins of Albert Place.
Captain Howard greeted us warmly. Gave us forms to fill in and sign.
Although born in 1925, I put my year of birth as 1923. There were no questions asked. We were in. I was now Private Maggs of the Mumbles Home Guard. It was all too easy, far easier than the coming interview with my parents.
Hitler's Teutonic Hordes
I returned home and broke the news. It was as I expected, parents were not too pleased and pointed out that I was now in my third year in grammar school with school certificate year imminent. However I wore them down, and, with qualifications, they accepted that I could face Hitler's Teutonic hordes if they should choose to land in Mumbles. "But you mustn't be late for school."
So began one of the most rewarding and enjoyable periods of my life. I was posted to No. 1 Platoon. Under the command of Lt. Chown, Platoon Sergeant was Passchendale veteran Dudley Bishop and Section Commander was Somme veteran, Cpl. Chris Cummings.
There were two evening parades every week and a Sunday morning parade. Under the expert and critical eye of CSM Mitchell, we drilled as platoons
---