Print to PDF File | Return to Non-Print Version
---
November 2020 Parish Magazine Volume 121 Number 7

The Vicar writes - in tribute to Fr David Watkins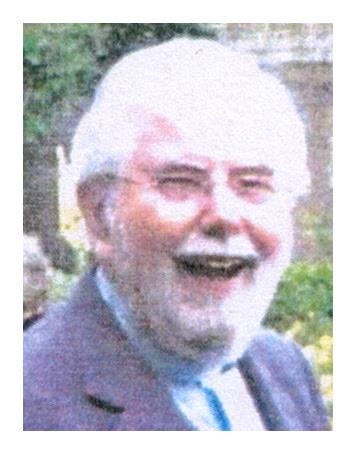 Dear friends,
We have all been so saddened to hear the news about Fr David Watkins who died on October 28th at his home and with his family at his side. He had been chronically ill for most of the year and was lovingly cared for at the end by Merlys and Steffan.
David retired from active ministry at Easter after serving in the parish for thirty years. He was made a deacon in 1990 and appointed as Assistant Curate of Oystermouth. He was ordained as a priest in 1991. He often quipped that he was from the 'bargain basement' of ministry. He wasn't paid by the Church; instead he served as one of the first 'Non Stipendiary Ministers' in the diocese. It's a ministry he helped to pioneer within the Church in Wales.
He often spoke about growing up in the close knit community of Cwmrhydyceirw, near Morriston, where Welsh was the language of home and Chapel. He was nurtured in the faith as a Welsh Baptist, attending Chapel three times on a Sunday as he grew up. When it came to David's ministry as an Anglican priest many of us would say that, 'though you could take the man out of the Welsh Baptist Chapel you couldn't take the Welsh Baptist out of the man!' He used the hwyl very effectively in his preaching and always gave Chapel length sermons!
David trained as a teacher at Trinity College, Carmarthen, and taught at Penlan Boys' Comprehensive School and at Mynyddbach Girls' School. Much of his career was spent teaching pupils with special needs and he eventually became a Deputy Head. He was a hugely respected teacher. His big voice, humour and the amazing ability to remember names made him the ideal person to call a school assembly to order.
As well as holding down his teaching day job David also ran the Stadwen Youth Club at Llansamlet for a number of decades. He became a legend in his own lifetime within the community of Trallwn. He organised shows and carnivals and touched the lives of countless young people and families who kept in touch with him through the years.
He ended his teaching career with what he regarded as the 'icing on the cake,' teaching adults with special needs at Gorseinon College. Many of us will remember the chaos and joy of their annual Carol Service at All Saints, followed by even more chaos in the 'White Rose' afterwards, when everyone went for Christmas lunch.
David had an uncomplicated faith. He had a passion for the Gospel and a heart for those who found themselves on the margins of society. For well over ten years he chaired ACTS [Action of Christians Together in Swansea] and oversaw the Soup Run and Night Shelter in a portable building in the Strand, manned by local Churches during the cold winter months. That project eventually led to the founding of the present 'Swansea Night Shelter'. He was also a chairman of the Mencap centre at 'Friendship House' in Swansea.
At one time David was one of the oldest and longest serving Youth Officers in the Church in Wales. He organised the hugely successful Annual Diocesan Youth Camp at Brecon and brought so much faith, fellowship and fun to over three hundred teenagers and youth leaders who joined him each year.
But it is the people of Oystermouth who have benefited most from his unique style of ministry. He played a full part in the life of the parish, presiding at many of the daily and Sunday celebrations of the Holy Eucharist, overseeing Norton Mission, visiting the sick, taking the sacrament to the housebound, conducting funerals and ministering to the bereaved. Throughout his ministry he was supported by Merlys, who served as parish administrator and PCC secretary for well over twenty years.
It goes without saying that we will all miss David; his love, outrageous sense of humour, his passion for those down on their luck, his faith, friendship and loyalty. He has been a shining light for the Gospel here and elsewhere. I, in particular, have so much to be thankful for in him. He has not only been a trusted priestly colleague he was one of my closest friends. May he rest in peace and rise in glory.
With every blessing,

---
PARISH NEWS
Booking in for Church
Church will open again for the celebration of the Holy Eucharist on Wednesday 11th November.
A reminder that, as space is limited for our two weekly services, if you want to come to Church on Sunday or Wednesday morning please phone 369971 or email the Vicar on:
Please also let us know if you are on the weekly list and cannot come. Many thanks.
Remembrance Sunday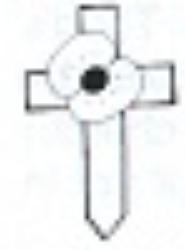 Remembrance Sunday will fall on the last day of the Welsh 'Firebreak' lockdown, so we will not be able to hold a civic service at l0am in All Saints' that morning.
Around a dozen invited representatives from the local community will take part in a Service of Remembrance at the Village War Memorial in Southend Gardens at 11am. This is to comply with the current restrictions.
The Church bell will toll to remember the fallen of the two World Wars and other conflicts.
We encourage you to use the Act of Remembrance Service we will send out online.
Magazine Archives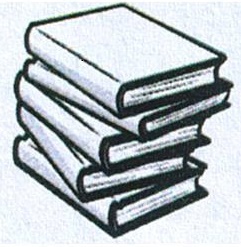 We thank Tony Cottle for arranging the binding of four volumes of Church magazines for the parish archives. They are beautifully bound and will be placed with our other past editions for future reference.
Thank you Tony for the gift and for all that you do to print and distribute the magazine for us.
Churchyard
A local arborist will trim some of the trees and shrubs in the Churchyard and Garden of Remembrance early this month. It will tidy up the grounds for the winter.
Magazine Notes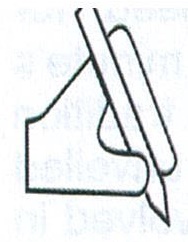 Notes for the November edition of the Parish Magazine need to be in by Sunday 22nd November at the latest please.
It will be the Christmas edition, so we would welcome any suitable articles - especially with a festive theme.
Contributions can be emailed to the Vicar at: revkeithevans@talktalk.net
Harvest Appeal

We are delighted to announce that our Harvest Appeal for Housing Justice Cymru' has reached the target of £1,000.
Many thanks for your generous response and to a couple who kindly made up the shortfall. There will not be any Night Shelters in Wales this year, due to the Covid restrictions. Instead, all rough sleepers in the country will be offered accommodation. In Swansea and elsewhere, this will be supervised by Housing Justice Cymru.
The charity works with homeless people and helps others find affordable housing.
RSCM Award
Our former organist, Les Ryan, received a well deserved award last month from the Royal School of Church Music. He was presented with a Certificate of Special Service [CertRSCM] during an online service from Salisbury Cathedral. We send Les our warmest congratulations.
Well Wishes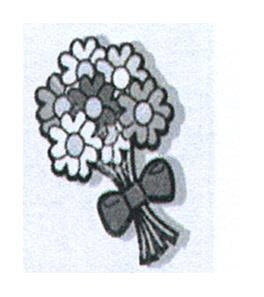 Maureen Donald, Hazel Batty, Betty Jenkins and Maureen Fisher have been in hospital recently.
We send our love to them and to Pam Thorpe, Sheila Rees, Maria Gomez, John Sutton, Bud Williams, Liz Batcup, Phillip Williams and Margaret David.
We assure you of our love and prayers at this time.
Sympathy
We offer our deepest sympathy to Katrina Guntrip on the loss of her mother, Monica, and to Andrea Davies on the loss of her mother, Vera.
We assure them of our love and prayers at this time.
Requiescat in pace
Last Month
Attendance: Sunday: 59 Wednesday: 34
Collections: £699 Direct Givinq: £342

Total: £1,041
For up to date news follow us on Facebook or
the Parish Website: www.parishofoystermouth.com
---
A Memorial to the Men of Oystermouth 1914-1918
Two years ago we commemorated a century since the end of the
First World War. In an article entitled Remembrance 1914-1918

[Parish magazine, November 2018] I described how, by 1916,
shrines to those serving in the forces were being erected in cities,
towns and villages across Britain. They were often simple wooden triptychs, with a central crucifix and a shelf below for flowers. On them were inscribed the names of all who had left home to 'fight for King and Country'. As fighting continued, mass bereavement and the fact that so many had died and been buried far from home meant that these shrines became memorials to the fallen. They were a focus for grief and loss and also pride.
The Mumbles War Shrine stood in the Parade Gardens [Southend Gardens]. It was officially unveiled on 14 September 1918 - although it had been in existence for some time prior to this date. Four hundred villagers gathered to watch the church choir process from All Saints' Church to the gardens. A firing party fired a salute and the Last Post was sounded. The ceremony was photographed by local photographer M.A, Clare, who had a studio at 12, The Parade opposite the gardens. A few shops further along, at the bottom of Hall Bank, stood Nana Todd's greengrocery and sweet shop. In the shop window she displayed photographs (many taken by Mr Clare and another local photographer, Edmund Phillips of Claremont Villas, near the church) of those away serving in the forces. Their faces and uniforms, fading in the sunlight, but not in memory, were a poignant reminder of the village's sacrifice.
Firing party at the official unveiling of the War Shrine in Parade Gardens, Southend,
14 September 1918, photographed by M.A. Clare
Armistice 1918: After the Armistice of 11 November 1918 the nation's need for Remembrance grew. At 11a.m. on the first anniversary in 1919 the nation observed a minute's silence. A year later - inspired by John Mc Crae's 1915 poem 'In Flanders Fields' - the tradition of wearing red poppies began. The completed Cenotaph in London's Whitehall was unveiled that year, on 11 November 1920, and across Britain cities, towns and villages were involved in erecting permanent memorials to their own war dead.
'The oyster villaqe should have a memorial of its own.' By early 1919 in Mumbles the discussion about a public memorial to the heroic men of the village who had given their lives was well underway. Mr A. Davies, headmaster of Oystermouth School had put forward the suggestion of a memorial hall, part of which should be a much-needed public library. Local feeling was that although Mumbles was now part of Greater Swansea: the oyster village should have a memorial of its own.' [above left: Cambria Daily Leader 28 March and Herald of Wales 5 April 1919]
Reading the local newspapers for 1919 it is clear that Mumbles was very much in step with other districts of Swansea who also wanted their own local community memorials. The Cambria Daily Leader reported how Landore, Treboeth, Fforestfach, Gorseinon and Pontardawe were 'localising the memorial ... to serve their particular needs and aspirations.' This was all well and good, the paper said, but the burgesses of Swansea had a very different approach - their view was there should be ONE memorial for the whole of Swansea. The newspapers urged the town's mayor, ClIr W. H. Miles to act quickly and advertise its plan for a Greater Swansea War Memorial and 'enlist the sympathies of outlying districts.' In doing this,it was hoped the areas of the newly enlarged Greater Swansea would: 'loyally co-operate' by sending representatives to meetings and not 'dissipate our effort .. [and] ensure the stoppage of sectional enterprise.' [Cambria Daily Leader 5 February and Herald of Wales, 8 February 1919]
'Duty of patriotism and self-respect': This debate continued for much of the year, with the Cambria Daily Leader, in particular, voicing its concern that provision of a war memorial was:
'too great an enterprise to be mixed up with ordinary philanthropic or welfare schemes - however deserving of public support these may be.' Yes, public meeting halls, libraries and hospital wings should be built [by charities for example]. Yes, every town must 'in decency' provide institutes and training centres 'offering comfort and assistance to returning servicemen.' But these buildings should not be in place of a proper War Memorial. This, the newspaper said, should be 'a tombstone to the dead, erected somewhere [in Swansea] where it is always in sight of the town, to stand for hundreds of years to come' [as] 'a duty of patriotism and self-respect'. Not surprisingly it was a matter that aroused strong feelings.
In Swansea practical proposals were slow in materialising and by August 1919 the press lamented that not one of the ideas so far put forward 'has the slightest chance of general
acceptance.' The war was: 'the most terrible disaster that has ever afflicted the world. ... the commemoration of a glory that we must never allow to die out.' However, the erection of the Cenotaph in London [designed by Edwin Lutyens] inspired the Cambria Daily Leader to commend such a memorial to the people of Swansea. 'London has the wonderful example of the sort of War Memorial which will satisfy the hearts of the people.' [22 July 19191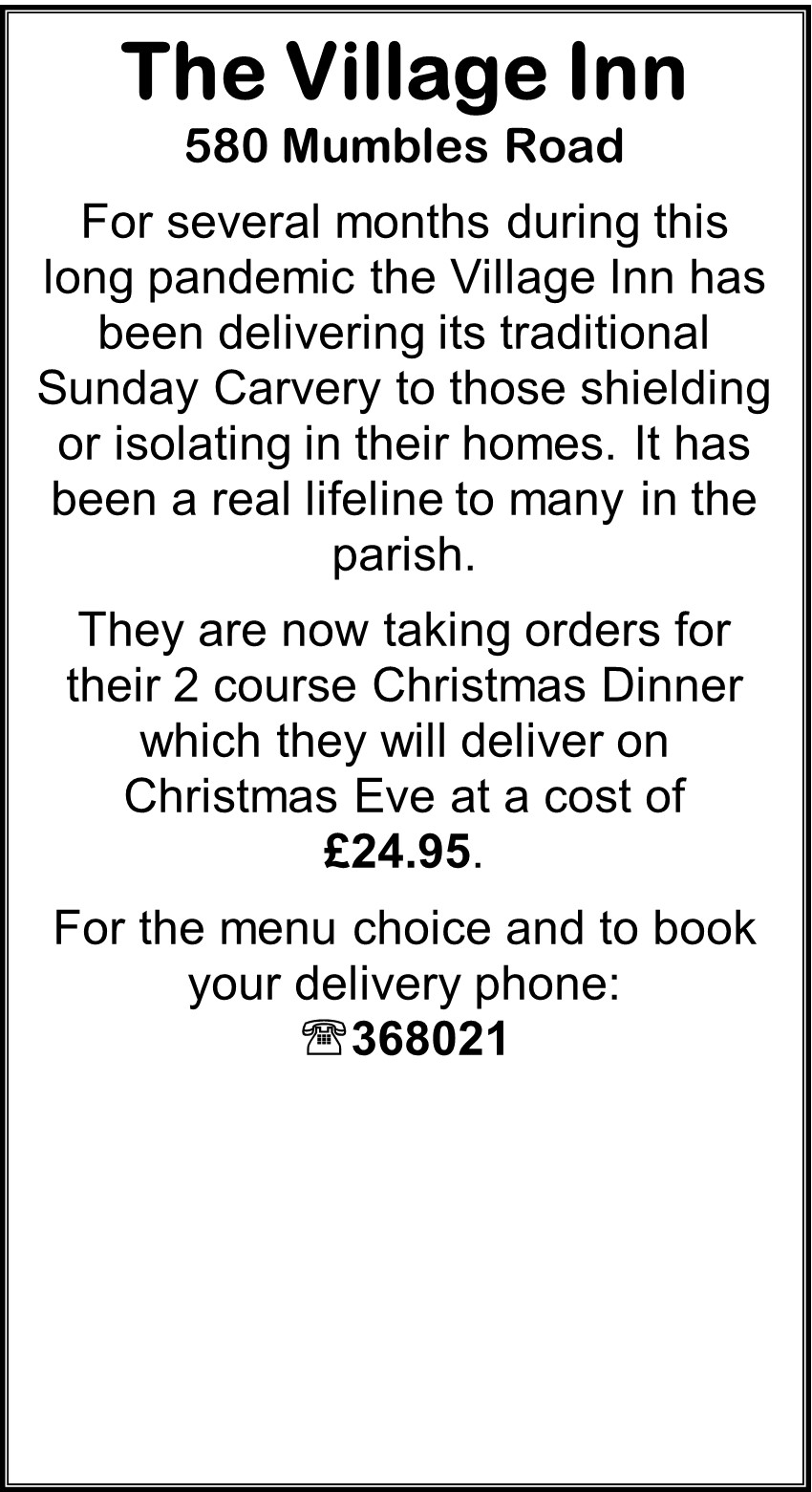 On 1 July 1922 Field Marshal Douglas Haig laid the foundation stone for Swansea's War Memorial on the esplanade at Brynmill. A year later, on 21 July 1923, the completed memorial was unveiled. Designed by its borough architect, Ernest Morgan, the Swansea Cenotaph is very similar to the Whitehall memorial
A Memorial for Mumbles
Meanwhile, in Mumbles plans for a local memorial went ahead at a quicker pace. Many local people felt that a memorial to the men who had given their lives should be within the parish church which was, conveniently perhaps, being enlarged.
The interior of All Saints' church before the rebuilding that began in 1915.

This photograph by M.A. Clare was probably taken about 1910. [OHA Archives]
It was the wish of the All Saints' vicar Rev. Canon Harold Stepney Williams and members of the church that the names of every fallen man of the parish be inscribed alphabetically on the memorial, a rood screen, with no distinctions made between rank or denomination. A Memorial Fund was set up, donations flowed in and by July 1920 most of the money needed had been raised.
Be/ow right: South Wales Daily Post, 3 August
One hundred years aqo on the afternoon of Sunday 1 August the memorial rood screen in All Saints' church was 'unveiled' before a packed congregation. Seats were reserved for close relatives of the 'fallen' and for members of the Ex-Servicemen's Association who marched from the war shrine in Parade Gardens. For many that afternoon, it was probably the first time they had seen 'the beautiful oak rood screen' [Mumbles Press, 5 August 1920] that separated the chancel from the nave. The church had recently been much enlarged (work began in 1915) with a new nave, chancel and north aisle built. The architect was Leonard William Barnard [1870-1951] of Cheltenham and it seems it was he who was responsible for the design of the new screen.
The memorial rood screen is for the men of the parish of Oystermouth who died in the First World War and their names are inscribed on panels that form the base of the screen. Originally there were 98 names on the memorial; 15 more were added in 2017. The six pointed arches draw the eye upwards, past the intricately carved cornice of trailing vines and regimental badges or branches of service in which the men had served, to the rood itself - Christ on his crucifix attended by figures of the Blessed Virgin Mary and St John, the Beloved Disciple - high in the chancel arch.
[Photograph: Barbara Richards, 2018]
The Mumbles Press of 5 August 1920 described the screen as: 'a fine work of art - a permanent and beautiful memorial to the fallen men whose names are inscribed on the base.'
The unveiling service of 1 August opened with the singing of the hymn, Fight the Good Fight. Lieutenant Calved Williams (son of the vicar, Rev. Canon Williams) gave the reading. Mrs Bishop, wife of the Chaplain of Swansea Seamen's Mission, sang as a solo the hymn There Were Ninety and Nine. The congregation, who must have been considerably moved by now, listened to a shod address by the Rev. Canon Watkins-Jones, of Christ Church, Swansea, on the text: 'The veil of the temple was rent in twain.'
Mumbles Press, 28 July 1920 [OHA Archive]
The screen was 'unveiled' by Major D. Lewis: "In the faith of Jesus Christ for the honour of God and in grateful memory of the ninety eight men from the parish who made the supreme sacrifice for their country's sake." The service ended with a prayer by the vicar and a closing hymn. It must have been a very emotional afternoon. The rood screen cost £1,272: 13s: lid, and the full list of nearly 400 subscribers was published by the Mumbles Press in July 1920. Individual donations ranged from 6d to £100; most were for one or two shillings - a tidy sum of money for many village families in those days. A collection box at the church door contained £14.10.8d. The newspaper list included names alongside their contributions, but some were simply from 'a friend', 'a soldier' or just 'Anon'.
---
FROM CARDS TO CUPRINOL
ll Saints' church, 98 years later - unsurprisingly the century of dust and dirt!
The cost of cleaning the screen [plus the Barnard, and the font cover] was £3,000. £2.300 of this was raised by Barbara Richards[aka Barbara-cards] from sales of hand-made cards of her
The professional cleaning of the rood screen was carried out by Smiths of Gloucester in October 2018. Two men used a vacuum cleaner and rags to remove the dust. Then they applied Cuprinol and wax. Barbara sat at the back of the nave. "I was fascinated watching them work and seeing the transformation - dusting, wiping and rubbing in Cuprinol and wax. It really was so dirty!"
Left: The professional cleaning of the rood screen in October 2018.
Photo: Barbara Richards
The cleaning had to be done in three days and the scaffolding removed. On 25 October a large congregation gathered at All Saints' for a Service of Thanksgiving for the life of Bill Barrington. Two weeks later the end of The Great War was commemorated in the church. The magnificent rood screen, reputed to be the finest in Wales, had been restored to its former glory.
below: Cleaning dust from the cornice with a

vacuum cleaner. Photo: Barbara Richards
The Lady Chapel screen and font cover were cleaned early in 2019.
The Cambria Daily Leader of 5 February 1919 said that a: War Memorial should be beautiful, noble, distinctive and a permanent monument to future centuries.' The All Saints' Rood Screen is all those, and, one hundred years on, it is also clean! The photographic views on the cards that contributed towards this second stage of our rood screen's history must be similar to the images of home treasured by the Men of Mumbles whilst they were far away on the fields of battle.
Kate Jones, September 2020
Acknowledgements: I am very grateful for the help received from John Powell and Barbara Richards. Also: Oystermouth Historical Association Archive; welshnewspapersonlline [for 1919]; the Mumbles Press, Swansea Central Library. There is a great deal of information about the men commemorated on the rood screen in The History of Mumbles website edited by John and Carol Powell.
Note: I am sorry there are gaps in this story but research during lockdown has been limited.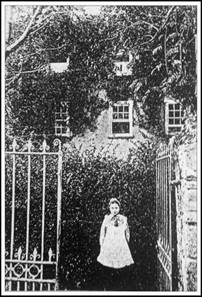 ---
Diamond Weddinq Anniversary

On the 14th October we welcomed Henry and Pat Steane to the Wednesday celebration of the Holy Eucharist. It was the day before their Diamond Wedding Anniversary.
As part of the service there was a special blessing, giving thanks for their sixty years together as husband and wife. Organist, Hywel Evans, played Mendelssohn's 'Wedding March' as the closing voluntary and there was a special peal of the Bells of Santiago as the happy couple came out of Church.
Henry and Pat have become regular and much loved members of our Church community since moving to Mumbles several years ago.
Henry served as 'County Engineer' and is a former High Sheriff of West Glamorgan. Pat was a Consultant Anaesthetist, served as Medical Director of the Swansea NHS Trust and is a Deputy Lieutenant of West Glamorgan.
Unfortunately, due to the local lockdown restrictions, they were not able to enjoy their special day with family and friends. But thanks to modern technology they were able to raise their glasses with family in Spain and the USA later in the day. We wish them many more happy years together.
---
Harvest Flowers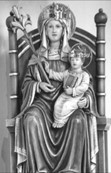 After seven months without any floral arrangements in Church it was lovely to see some Harvest displays in Church recently.
The Flower Guild made three arrangements to mark the festival; one in the porch, one at the Rood Screen and at the Lady Chapel.
Members of the Guild had to 'socially distance' from each other and the arrangements were made to allow seventy two hours before the congregation entered the Church.
We thank Barbara Richards, Jan Silvey, Barbara Hickery and Patricia Fuller for making Harvest more colourful for us. The Church might not have been as fully decorated as usual but the arrangements were perhaps a little sign of brighter days to come. Many thanks.
---
In Memoriam - Gwyneth Swales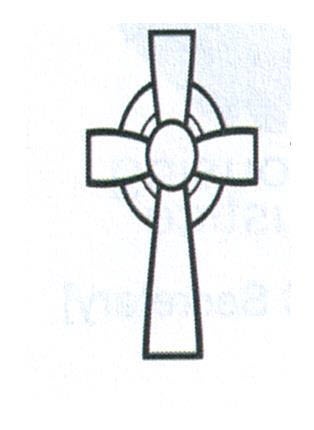 A service of thanksgiving for Gwyneth's life was held at Morriston Crematorium on Monday 26th October. Due to the lockdown it was restricted to close family only.
Gwyneth was the oldest member of our Church family, reaching one hundred years of age. She was also well known in the community as a great supporter of the NSPCC, Ostreme and Fr David's work with the homeless and young people.
We offer Angela and the family our deepest sympathy.
We offer Angela and the family our deepest sympathy.
---
What is in a Talent?
In each person God has endowed special abilities, talents, and gifts. I read somewhere, "this represents a person's SHAPE: Spiritual gifts; Heart; Abilities; Personality; and Experiences".
What God has given us makes us who we are, and we are all unique. We are all a part of the body of Christ and each part matters. As members of His family each of us is SHAPED to serve. Whether you are a musician or an accountant, a nurse, teacher or a cook, God gave you those abilities to serve others.
Lots of people think a talent is there for them to make money, work, retire and die; sadly, this misses the point of life. So, are you using what God has given you for the benefit of others, to make the world a better place?
One of my talents is being able to sew. A talent I've under-rated and under-used for most of my life, mending and repairing for friends and family or making items like curtains with thanklessness and a lack of appreciation and joy of God's gift to me. Although I do hope the occasional teddy bear and cross-stitching item has given some pleasure and joy along the way? As it has for me in making them.
Since my [early] retirement in 2007 I have mainly worked at church administration in one guise or another! Then this year came 'the pandemic' and I was asked to join others to sew scrubs for a Local Authority sponsored group called "For the Love of Scrubs". For the first time since my early 20's I started making garments from scratch, making over 40 sets of scrubs during March to September, after which demand got a bit calmer. In total to date 'the group' has made and distributed just over 35,500 items including 2,700 sets of scrubs to front line workers and over 10,000 reusable face coverings to Comprehensive Schools and Foodbanks. The items were made from donations of time, talents, money, fabric [some recycled]. Every single one of those 35,000 items handmade with love, using God given talents, to help support our NHS and communities through this pandemic.
By the end of the summer face masks became the order of the day and I made a few for my family. Alison in choir visited and we had the idea that I should make some for the choir and clergy. On the whole they were well received and demand escalated so I made a batch for you, my church family. I since realised [great in hindsight] that some were too small and have made many adaptations since, hopefully leading to a useful item for many of you that have picked them up [aided by our kindly sides-person 'Barbara Cards'] as you enter Church on a Sunday or Wednesday. As this demand has escalated, I have turned my attention to providing masks solely for church, and any donations you have kindly given will be added to the Housing Justice Homelessness Fund, we are aiming for £1,000 by the end of the year. It is a joyful experience, especially as I work to get a batch ready for St Mary's Church [Central Swansea] to be handed out with each breakfast at their Wednesday morning breakfast Club. Then look out for some special fabrics for Remembrance Sunday, Advent and Christmas.

Housing Justice
We are stewards of the gifts God has given us and even though they may be great or small in our own eyes, they are an important matter to God. "Now it/s required that those who have been given a trust must prove faithful" (1 Corinthians 4:2 NIV). The talent(s) given to us are like a muscle. In the parable of the 10 talents in Luke 19:11-27, Jesus teaches us that, 'if you are afraid or do not use it, particularly for the benefit of others, you will lose it one way or another; but if you use your talents wisely, your energy, your influence your money and resources, will grow, God will give you more and He will bless your faithfulness'. Doing this work, although in a sad time, has brought me great joy and calmness. I wanted to help in some way and I believe God directed my path.
So, ask yourself, like I did, how wisely am I using the talents God gave me to help others and to build His Kingdom on earth?
Sonia Jones [FCC Secretary]
---
A Trek through old Mumbles Village and Thistleboon
Part 7: Thistleboon House; a Gentleman's Residence

A Timeline from 1650 to 1820
Having established that Thistleboon House [image left] was probably built in 1648/1649 and was mentioned in Oliver Cromwell's Survey of Gower of 1650, the next logical thing to do is to chart its history from then until 1975 when it was vacated prior to
demolition in 1976. Once again, I am hugely indebted to Gerald Gabb and Wendy Cope for pointing me along the way.
Before exploring the details, it is worth recalling the general historic background of these times, which I conveniently remember from my 'O' and 'A' level studies as, for some reason I covered the same period twice! With the Civil Wars over by 1660 we saw the Restoration with Charles II, a Stuart back on the throne. He was succeeded by James II (also James V of Scotland) in 1685. He seems to have made a pig's ear of the job and was sent to France in exile following the' Glorious Revolution' of 1688. He was replaced by his elder daughter Mary who, with her husband William of Orange ruled until 1702 when Mary's younger sister, Anne became Queen.
For the better part of the Eighteenth Century, Great Britain was at war with France and Spain. The War of the Spanish Succession had started in 1701 and went on until we got out of it with the Treaty of Utrecht in 1713, securing Gibraltar until today. Queen Anne was the last of the Stuart monarchs to reign, and when she died a year later in 1714, the Hanoverian era was launched when the German Elector of Hanover became George I. James II and his Jacobite movement for the restoration of the Stuarts continued to snipe from the sidelines without success
George I was fortunate to have Sir Robert Walpole at his side. This character is regarded as the first 'Prime Minister' who served from 1721 to 1742. He was a Whig and had satisfactorily sorted out the National Debt after the 'South Sea Bubble' of 1717 [a template/precursor to the financial crash of 2008] and established a manageable Bank Rate of 3%.
The Hanoverian Dynasty figured throughout the period we are considering, with George II succeeding his father in 1727, followed by George III in 1760 who went on until 1820. One of their most significant Prime Ministers was Pitt the Elder Prime Minister from 1766 to 1768 who as Paymaster General between 1746 and 1755 was behind the greatest series of victories over the French in British history in North America, Canada, the Caribbean, West Africa, India, Germany and at sea, so that 1759 became known as 'The Year of Victories'. His monument in Westminster Abbey says
WILLIAM PITT EARL OF CHATHAM

During whose Administration In the Reigns of George II and George Ill

Divine Providence Exalted Great Britain

To an height of Prosperity and Glory Unknown to any Former Age
From 1756 to 1763 we fought the French in the Seven Years War, and under Lord North we fought the 'Yankees' in the American War of Independence between 1775 and 1783 when we lost the North American Colonies. In 1789 the French Revolution broke out and we were at war with them again by 1793. Thus, began what became the Napoleonic Wars, with a famous victory by Admiral Lord Nelson at Trafalgar in November 1805, and victory by the Duke of Wellington at Waterloo in 1815. During this time a significant part was played by Pitt the
Younger who became Prime Minister at 24 years of age in 1783 and continued in the role until 1801, and then again from 1804 to 1806 when he died at the age of 46, worn out.
While all this was going on in the great 'out there' what was happening here? Swansea Town was certainly expanding with the exploitation of its coal reserves and the smelting of ferrous and non-ferrous metals, especially copper, and the development of its Port importing Limestone, iron ore, copper ore and lead ore, and exporting coal, and finished products [left: image of Swansea]. The copper sheeting that was used to carcass the sailing ships of this time was vital to the success of the Royal Navy in all the conflicts mentioned. Indeed, a respectable shipbuilding industry was operating along the banks of the River Tawe as will be seen from Gerald's book.
It was certainly quieter at the other end of the bay at Mumbles where the main sources of employment were agriculture [with a tenth of the crop having to go to the Tithe Barn for Gloucester Abbey], the sea, fishing and quarrying. Not a lot of scope for entrepreneurs you might think, but as you will see from what follows decent sums of money were made from quarrying for Limestone and shipping it away. In 1804 a Bill was promoted in Parliament by Sir John Morris of Clasemont Bart which became law on 29th June of that year and became known as the "Oystermouth Railway or Tramroad Company Act 1804". The first meeting of the Company took place at the Bush Hotel Swansea a week later, on 4th July 1804, when among the principal shareholders were Sir John Morris, the Duke of Beaufort and the Burgesses of the borough of Swansea.
The original line came from Swansea to Blackpill in the Parish of Oystermouth at which point it went along the beach to the Dunns and then along the highway 'to quarries at the back of the "Ship and Castle" Hotel' ie to what was until recently the Conservative Club. There was also a branch from Blackpill up Clyne Valley to spot called Ynys. It was not intended to be a Passenger Railway, [that came later in 18071 but as a track for drawing noisy clanking trucks heavily laden with limestone, coal and iron ore to Swansea. This probably had an adverse impact on the shipping from Mumbles Quay, but it did open up access to the Village
At the turn of the century the prospects for Mumbles were beginning to look up even though it was in general a pretty poor sort of place, with a tiny population. The Oystermouth Parish Registers contain a record as follows
Glamorgan. Hundred of Swansea
A True copy of the Population of the Parish of Oystermouth taken by William Howell
Overseer of the Poor of the said Parish pursuant to an Act for that purpose
April 20th 1801
Persons, including children of whatever age:
Males 298 Females 417 Total of Persons 715
The Vestry Minute Book shows that by March 1835 there were only 134 rateable properties in the whole of the Parish with a very small Church in the centre of a large burial ground which, unusually for Wales was square. The archeologists reckon that the walls follow the lines of the Settlement left by the Romans in about 400AD. See the copy pen and wash drawing from about 1790 shown
Due to the coronavirus Lockdown I have not been able to access the records held in the West Glamorgan Archives to verify my musings but will do so when I can. I have, however had access to the facsimile Registers of Baptisms, Marriages and Deaths for the Parish of Oystermouth from 1672 as they are available in the Church, the originals having been lodged at the National Library of wales for posterity. The earliest, in Latin, were translated by the redoubtable Miss Freda Marrison in 1976. So here we go!
1650 to 1670: Colonel Phillip Jones and Family
Having established that Thistleboon House was probably built in 1648/1649 by Coll. Jones the Parliamentary Governor of South Wales at that time as a retreat from the burdens of the office he was conducting from 'the Great House' in High Street Swansea, it is fair to assume that initially he used it himself. With the accommodation already described, when he and his family stayed at the House he would have been accompanied by a retinue of servants, at the very least a Butler, a Housekeeper, various maids, coachmen and ostlers. As the primary means of access was up Thistleboon Road, it wasn't an easy place to get to without horses. Higher Lane was very much a lane at that time leading to and from Newton and Colts Hill, and access from Limeslade did not exist until 1888 when 'the Cutting' was opened.
This arrangement could not have lasted long for by 1653 Coll. Jones had left for London never to return to live permanently in Swansea. We can only speculate that the House was maintained by a skeleton staff until the good Colonel found himself a tenant.
1670 to 1695: John Robin and Family
The Hearth Tax Return already mentioned shows that in 1670 the House was occupied by a 'John Robin', so who might he have been?
The name 'Robin', 'Robbins' 'Robbyn' and 'Robyn' are all recorded in the early shipping records from the Swansea area when it looks as if Mumbles mariners, in their own Mumbles and Swansea vessels played a large role. Gerald starts with 'The Welsh Port Books [1550 to1603]' noting that as well as the Robins, the Gammons and the Maddocks all figure. Pages 858 to 860 of Gerald's Book gives an insight of the significance of the Robins contribution during this period. Beyond noting the lovely names of some of their vessels: 'Le Jesus de MumbIes 'The Mary of Mumbles; 'The Gifte of Mumbles' and 'The Pleasure of Mumbles' to name but a few it seems that the cargoes were mainly of coal to and general cargo from the West country, once going as far as Biscay for "bay salt".
As the Swansea mercantile marine expanded some of the family moved to Swansea town to live, but a John Robins stayed loyal to Oystermouth.. In the 1650 Survey a John Robin is recorded as having 'a messuage and lands and a quarter of a weir at Newton' as well as ' a cottage and lands there' while a William Robin is recorded as having two 'houses and lands at Ffistleboon'. I suspect that there was a 'John Robins' senior and junior, the elder being recorded as 'shipping' in 1630, while the younger was our friend mentioned in the Hearth Tax Return for 1670. He also figures in the Parish Register for this time which records:
The Baptism of Ann daughter of John Robin on 20th December 1696

The death of Ann Robin junior who was buried on 21st October 1700

The death of Ann Robin senior who was buried on 17th November 1700

The death of William Robin junior who was buried on 23rd December 1700

The Baptism of a William son of John Robin on 20th November 1701
Clearly John Robin was a prosperous mariner running a number of boats out of Mumbles, who could afford to maintain a lifestyle that enabled him to live in such a splendid House. However, by 1696 he had gone, but had not left the Village.
Wendy reminds me that at one stage a 'John Robin' lived at Norton House [not the present Norton House as that was not built until in 1790], and although there is no record of his death in the Parish Registers there was a Tablet on the Wall in the Porch saying:
'Here Iyeth the body of John Robins and Mary his wife who died the 13th lanry 1736 I Here lieth the body of Wm Robins ho dep this life May ye 14th 1771'
1696 to 1713: Thomas Clement and Family
There is an Enrolment dated 5 April 1696 in the Court of the Manor of Oystermouth before Jn Watkins, Deputy to Dd Evans Esq. Steward, and held "in the mansion house of Thomas Clement at Ffistleboon within the said Manor" [Collins Deed 14 . S'sea and Glam. Calendar Vol. 111, Pt 11, p.74]
A name that frequently occurs in the records is that of the Clements family. They quarried Limestone on a large scale. The Quarry in which sits the present Quarry Car Park was known as 'Clements Quarry' and the row of cottages in front were known as 'Clements Row'. Once again, this family would have stood high in the local 'pecking order' and able to afford to live with their retinue at Thistleboon House.
The Parish Records show that
Charles, son of Thomas Clement was baptized on 2 December 1696 and

Mary, daughter of Thomas Clement was baptized on 22 April 1700 Unfortunately, there is a gap in the Parish Registers between 1702 and 1714, so I have
been unable to check what became of this family
I have also not been able to satisfy myself about the basis upon which either John Robbin or Thomas Clement occupied Thistleboon House as the 1650 Survey made it clear that there were no Copyholds in the Lordship. Coil. Jones held it as a Customary Holder of the Manor paying a rent of one penny per annum to the Lord. Coil. Jones had died in 1678 leaving separate pieces of land at Oystermouth to each of his sons John and Oliver.
As late as 1700 the Jones family was still paying thirty shillings in annual rents for property on Swansea to the Duke of Beaufort, which suggests that the site of Thistleboon House was still held on a customary basis. This would not have prevented Coll. Jones from letting the house to either John Robin or Thomas Clement, but it does seem that there was a change with the house becoming Copyhold during the early years of the eighteenth century.
Without boring my readers to death, Copyhold was a means of owning land which has fascinated me as a lawyer. I could go on for ages, but as it was abolished on 1st January 1926 by the Law of Property Act 1925, I will go no further than to say that it left a strong mark on the tenure. The method of conveyance prevented the lord from losing touch with his tenants, and so preserved the feudal incidents. In other words, copyhold brought the Lordship under closer control of the Marcher Lord.
1714 to 1777: William Maddocks and Family

During this period Thistleboon House is recorded as belonging to the Maddocks family. Indeed, Gabriel Powell's Survey of Gower in 1764 reveals that the Copyholder of 'House and lands at Thistleboon', including 'Lands bought of Charles White' was Mary Maddocks, and that it was occupied by the said Mary Maddocks and 'John Kiftjunr', [image left: Gabriel Powell]
The Maddocks family were another family of mercantile mariners whose lives were intertwined with those of the Robins family and are mentioned frequently in the !650 Survey. In particular, a William Madocke is recorded as a Customary Holder
-of a messuage and lands and half a weir at Dunnes and a John Madocke for a house and garden at Dunnes and lands at Norton.
As well as these Maddocks there were also Maddockses in Swansea. In his book Gerald says:
"The Maddox/Maddocks/Madok family were seamen, joiners and shipbuilders across two centuries. They had very strong links with Oystermouth. In 1756, Thomas Maddocks, shipwright, became a Swansea burgess, as his father had been, and rose to become one of the leaders of the Corporation".
Our Mary Maddocks seems to have been a lady of property as she is recorded as owning "a certain place called Maddock's Barns.., in ye lower end of wassail Street leading to the new Ropewalk" in 1739. It had belonged to a Mrs Maddocks of Oystermouth/ Sarah Maddocks in 1719/1720, Mary in 1739, 'Widdow Maddocks' by 1748, a second Sarah in 1756 and the said Thomas Maddocks by 1778. This Thomas Maddocks was Portreeve [Mayor] of Swansea in 1767,1773,1784,1785 and 1798 and there is a copy of a drawing of him made in 1787 in Swansea Museum. I am showing both anextract, and the entire drawing which was made by Moses Harris and is entitled "A Welsh Corporation Meeting" and is a caricature [image above left]. It is not a very flattering sketchof the good Thomas Maddocks [image below right] or of Gabriel Powell who has snatched the wig off Charles Collins. It was, of course a feature of this century that all f the describe would have been the only people in Mumbles to have worn wigs, apart from the clergy, who were all 'Perpetual Curates'.
There is a great deal to learn about this character in Gerald's Book, and he is recorded as holding land at Thistleboon until 1797. As I write this I haven't entirely unravelled the Maddocks 'Who's Who', and neither has Gerald! Hesays of this time:
"Five brothers. Mumbles still abounded in Maddockses. The Quarter
Sessions record give us Joshua Maddocks mariner in May 1732, William Maddocks in 1733, John, William and Thomas Maddocks in 1734. The last three were the sons of Sarah Maddocks of Oystermouth who died in 1730. She had five sons, the two younger ones being Edward and David. And in 1732 among the twelve newly sworn burgesses were 'The Five Brothers Maddocks', seemingly paying £1 5s in all. Thomas and David were mariners"
The family was clearly prosperous as they were able to live in the three largest houses in the Village: Dunns Mansion, [below left] the Elms [below right] alongside and Thistleboon House. Whoever was living in Thistleboon House, there doesn't seem to have been any scandal there:
"On 2nd July 1734 the insane and perhaps atheistic John Maddocks of Oystermouth murdered his parents, killing his mother with an axe blow with the words 'As I have done to him so I will do to thee'. He was sent to Cardiff Gaol, dying there, it seems in 1740. The unhappy family are said to have lived at The Elms a house neighbouring the Dunns where there is now a seafront car park. Perhaps this was the part of Mumbles where the Maddockses were concentrated, though in 1764 William Maddocks junior and John Maddocks, both peruke [wig] makers surrendered a barn at Coltshiii, just East of Underhill"
I wrote all the above words before looking at the Frontispiece to the Parish Register for 1719 to l 777, which instantly provided the answer to my quest. It says in bold writing [image below]:
"This Book was bought in ye Year 1718 By William Maddocks & Morgan John Church Wardens
The abovementioned Wm Maddocks and Margaret his Wife were married on the 28th day of March 1714
Elizabeth their Daughter was baptized April 181715
Margaret their daughter was baptized May 13 1718 Hen. Griffiths Clerk
5th January 1745 Thos Dalton Curate
1734 John Maddocks & Elizabeth his wife murdered by their Son in a dreadful Manner - July 2
Our William Maddocks was clearly one of the five brothers who, as Church Warden had the clout to ensure that these entries were recorded for posterity notwithstanding that the Register from 1703 to 1718 had either not been kept up or was lost. As William came from a prosperous family it is reasonable to presume that when he married Margaret in 1714 they took up residence of Thistleboon House, and were living there when their daughters came along.
The Parish Register goes on to record the following information about this little family as follows:
Richard Jones married Elizabeth Maddocks on January 24th 1734 (Elizabeth would have been 19)

Margaret 'ye wife of William Maddocks' died May 4th 1743

The death of Elizabeth Daughter of Richard Jones on February 28 1744 was recorded by 'William Maddocks and William Robins Church Wardens'

A David Maddocks of Thistleboon died on 20th Junel 756 (? One of ours?)

William Maddocks died on February 7th 1764
This bring us to 1764 the Year in which Gabriel Powell's Survey was published showing that as at 1761 Margaret Maddocks was both the owner and occupier of Thistleboon House. It also showed that in 1761 William had seven scattered holdings of land in the Parish away from Thistleboon amounting to 30 acres in total for which he paid the lord £8 per annum
1777 to 1819 Daniel Shewen and Family
As all those good folk who are recorded in the Registers as having died in the Parish were buried in the Burial Ground at All Saints, it would have been nice to locate their gravestones, but unfortunately that is not possible as a result of the re-ordering of the burial ground in 1948 by the then Vicar, Canon, later Archdeacon George Wilkinson, to accommodate the Parish War Memorial near the south west gate giving onto Church Park.
This project was controversial at the time and has left the Church with a mixed blessing.
Without it we would have had a gloomy Victorian Graveyard to maintain - [photo right] as opposed to the open vista we currently enjoy. The gravestones were redistributed across the site but are becoming more and more difficult to decipher. Fortunately:
In 1995 the Members of the Swansea Branch of the Glamorgan Family History Society recorded all the monumental inscriptions both inside and outside the Parish Church which fill many gaps in the records

As the burial of the dead was a local government responsibility of the Parish under the Poor Law, the responsibility for maintaining the disused burial ground has remained the responsibility of the Local Authority since it was closed for interments in 1897.
The only residents of Thistleboon House whose burials are recorded inside the Church are those of the Shewen family. On the inside wall of the South Aisle is a fine plaque in Mumbles Marble [see photo] which records the following simple message:
SACRED

To the Memory of

DANIEL SHEWEN Esq

Of Thistleboon House in the County of Glamorgan

who died July 2nd 1792


Aged 44

ALSO
To the memory of
JANE SHEWEN
Relict of the above Daniel Shewen Esq

who died 28th of May 1813

Aged 57
So who were these good people? With the help of Gerald, the Parish Registers, some Articles in 'The Cambrian' [the authoritative Welsh newspaper between 1802 and 1918] and Daniel Shewen's Will dated 11 May 1785 we have quite a good picture of these people who were very definitely 'Gentry'. Here we go! Gerald writes of the Shewens:
"This is a distinctive name. Here are some who bore it. In 1804, for example, a Henry Thomas Shewen was married from Thistleboon House on the hill above Mumbles: he died in 1840. He was related to, perhaps the son of, that Daniel Shewen who, in 1757 married into the Mansell family of Stradey, Llanelli, probably to acquire some of their riches, especially in coal reserves. His brother Joseph adopted the same stratagem, There were two Shewen generations named Daniel, the younger being one of those accused of forcibly entering the sloop Traveller at Swansea in 1769. Perhaps he was the Daniel Shewen who resigned as tidewaiter and searcher at Briton Ferry in 1780"
Perhaps he was, but more than likely not: that Daniel was probably the father! This is what I have discovered:
Daniel married Jane on 21st June 1773 and a Marriage Settlement was made giving them the financial security which enabled them to buy Thistleboon House. Presumably they were married in Llanelli.

They were living at Thistleboon House by 1778 when the birth of their daughter Mary Anne was recorded in the Parish Register with date of christening on 13th October, the day after she was born

The birth of their son Daniel is also recorded with date of christening on 30th June 1780, having been born on 27th June.

The birth of their son Henry Thomas is also recorded with date of christening on 1st April 1782 which was also the day on which he was born.

On 11th May 1785 Daniel Shewen made his Last Will and Testament. It was very complicated

The death and burial of Daniel Shewen is recorded above as having taken place on 5th July 1792, when he was only 44 leaving Jane his widow with three children under the age of 14 The family doesn't seem to have struggled financially, as the Will made it clear that Thistleboon House was charged to the Trustees of the Marriage Settlement, and after the death of Jane was to go to 'Thomas Morgan of Penderry in the County of Glamorgan' for a term of 200 years, presumably as trustee of the Marriage Settlement. The Mansells seem to have tied Daniel in quite nicely, but in such a way that his life at Thistleboon was very much that of a bewigged Georgian Gentleman.

I say that the family doesn't seem to have struggled financially as this account appeared in The Cambrian published on 3rd March 1804:
"A Mumbles Marriage"
"Married- Monday last, at Swansea, by the Rev Miles Bassett, Henry Thomas Shewen, Esq., of Thistleboon House, lieutenant in the Royal Navy, to Miss Henrietta Cooper Vanderhorst, third daughter of Elias Vanderhorst, Esq., American Consul at Bristol. After the ceremony, an elegant breakfast was given by Mrs Shewen, mother of the bridegroom , to the young couple, and a large company of friends; who then proceeded to Stradey in Carmarthenshire, the seat of W.R.,Mansel Esq., where a splendid entertainment was provided on the occasion, which was graced by a numerous and most respectable assemblage. In the evening the bride and bridegroom retired to Vauxhall House [which had been previously fitted up for their reception] amongst the ringing of bells and other demonstrations of joy and respect."
All very Jane Austen as the bride would have been beautifully dressed and the groom as one of Admiral Nelson's officers, wearing his splendid full dress Uniform, but not really a Mumbles Marriage as they married in Swansea! Its also an interesting example of 'an evening do' which I thought was a modern phenomenon. The happy couple continued to reside at Thistleboon for on 27th March 1813 [well after the Battle of Trafalgar] The Cambrian recorded the birth, at Thistleboon House to the lady of H T Shewen Esq R,N. of a daughter.
The ongoing story of this family's connection with Thistleboon House can be taken up from the Grant of Probate to the estate of Daniel Shewen deceased. Remember that Daniel died in 1792, and that his widow Jane died on 28th May 1813 a few weeks after the birth of her granddaughter. It was not until 1st April 1817 that Probate was granted to the said Henry Thomas Shewen son and sole executor. These delays were quite unusual for those days, but I strongly suspect that they occurred because the terms of the Will were disputed.
It is difficult to conjecture on what the dispute may have been about. All three of the Shewen children are mentioned in the Will, but it is strange that the eldest son Daniel Junior does not seem to figure at a time when shades of primogeniture still held sway. In any event the dispute went to the High Court of Chancery in London which ordered the sale of Thistleboon House. The evidence for this is in the Notice published in The Cambrian on 19th July 1819 shown. This is very much the same sort of Order I made from time to time as a District Judge of the High Court and County Court. Compliance with such an Order would ensure that the families in dispute would be arguing over the proceeds of the sale of the property rather than over a property which none of the beneficiaries would be able to live in.
Thistleboon House was sold in 1819/1820 in compliance with the Order, and thus ended its life as a Gentleman's Residence, which conveniently brings an end to this chapter, save to reflect on the fact that a cousin of our Daniel, one William Shewen was a significant Officer of Customs during these times who lived at Wind Street, Swansea.
Although there seems to be no evidence of slave trading from Swansea, it was lawful for the Navy to 'Press Gang' unwilling young men to provide Sailors. In November 1760 during the Seven Years War, some 68 men had been pressed from Swansea and kept in the hold of 'the Caesar' a requisitioned Merchantman as it sailed for Plymouth. Unfortunately, it foundered at Pwll Du Bay and the pressed men all drowned and were buried in a mass grave under Pwll Du Head. The full grisly tale is recounted by W N Jenkins in Gower XXVI. It was this William Shewen who arranged for the mighty cache of ordnance on board to be salvaged
Stuart Batcup [October 2020]
---
Advent calendars from 'Embrace the Middle East'
In these sad and worrying times we really need something to cheer us, and what could be more cheering than Advent - a time of expectant waiting and preparing for Christmas. I'm sure all of us had Advent calendars as children but there is no need to give up the idea of counting the days to Christ's nativity once you've grown up. There are a range of Advent calendars for adults and children sold in aid of 'Embrace the Middle East' [used to be Biblelands]. There are calendars both large and small, Traditional or Alternative, suitable for children or adults and there is an online set of Reflections you can access throughout the Advent season.
e r
EMBRACE
the Middle East
You can download their Christmas catalogue on their website and order direct with them at - embraceme.org - but if you care to order through me, I'm happy to put in a joint All Saints order and deliver it to you.
I need to have your order in by November 14th at the latest. [01792 366110 oraprilbeynon@hotmail.co.uk]
Christian Aid Christmas Cards
Christian Aid Christmas cards are marketed through Traidcraft who have emailed me an online catalogue [just a couple of pages]. I could forward it to anyone who would like to support the charity this year. Just contact me on the above email or phone. Again I am happy to do the ordering for people.
Christian Aid Service of Hope

Christian Aid's Annual Service of Hope, 'From Darkness to Light' will be live streamed on its website on Wednesday 4th November at 530pm. It will be available on the site afterwards —just type in 'Christian Aid Service of Light.'.

This year's service will include a sermon given by Lord Oystermouth, Dr

Rowan Williams. [photo right: Brian from Toronto - Wikipedia]
---
Christian Aid and Embrace the Middle East are two of many charities to have lost revenue this year. The global pandemic has impacted hugely on their fundraising events.
By purchasing cards, Advent Calendars and gifts through Embrace or Christian Aid is one practical way of helping to raise money for these good causes.
---
---
---