Morning has broken
Morning has broken,
like the first morning
Blackbird has spoken,
like the first bird
Praise for the singing,
praise for the morning
Praise for the springing
fresh from the word
Sweet the rain's new fall,
sunlit from heaven
Like the first dewfall,
on the first grass
Praise for the sweetness
of the wet garden
Sprung in completeness
where his feet pass
Mine is the sunlight,
mine is the morning
Born of the one light,
Eden saw play
Praise with elation,
praise every morning
God's recreation
of the new day

Morning has broken is the best known work of Eleanor Farjeon, children's author and poet.
Eleanor was born in London on 13th February 1881, the
daughter of a popular novelist at the time, Benjamin Farjeon. Known as 'Nellie' to her immediate family, she was a sickly child who suffered from poor eyesight and educated at home. Her father encouraged her to write from the age of five. She eventually earned a living as a journalist, broadcaster, writing poetry and stories and counted among her friends the celebrated D H Lawrence and Walter de la Mare.
Morning has broken was written in 1931 for an old Scottish tune called Bunessan, a village on the Island of Mull. It was there that a Gaelic only speaking crofter, Mary MacDonald [1789-1872], composed a Christmas Carol Leanabh an Aigh later translated into English as the popular Child in the Manger.
Morning has broken was originally published in the second edition of Songs of Praise [1931]. Songs of Praise was widely used in schools and its editor, Percy Dearmer, later wrote of how the compilers wanted a hymn to give thanks for each day, so Eleanor Farjeon was "asked to make a poem to fit the lovely Scottish tune". It was later published in her anthology called Children's Bells [1957] under its correct title A Morning Song - for the First Day of Spring.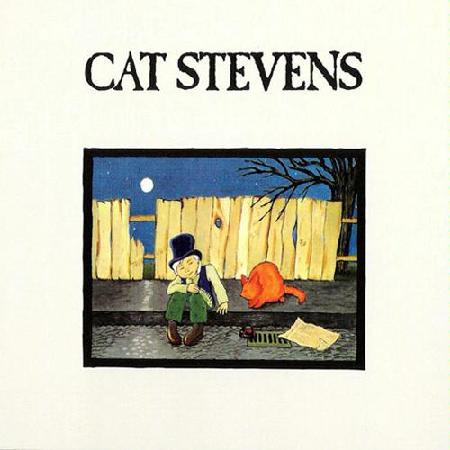 Her poem achieved international fame when it was included in Cat Stevens' 1971 album Teaser & the Firecat. Stevens had asked his friend Rick Wakeman to write a piano accompaniment for the track. It became a hit, rising high in the charts in the UK and in the USA.
Though Morning has broken is clearly a hymn for children it has an appeal for adults too. It praises God for the sights and sounds of the new day and likens each dawn to the very first day in the Garden of Eden.
Eleanor Farjeon died on the 5th June 1965. During her lifetime she won many prestigious literary awards and an annual prize is presented in her name to this day by the Childrens Book Circle.