Posted 4.9.17
Known unto God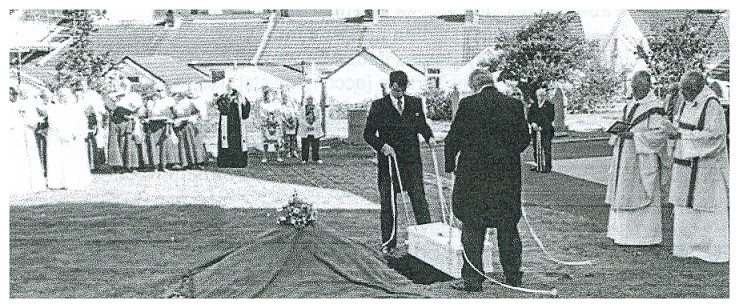 Following the Choral Eucharist on Sunday 27th August around 140 parishioners gathered in the Churchyard for the re-interment of the mortal remains of thirteen people unearthed during the rebuilding of the Church porch in 2016.
The bones are thought to date from the late medieval period to pie 1860 and included a number of infants and children. Most of the bones showed signs of malnourishment and reveal a past community blighted by high infant mortality and poverty. It was a very moving ceremony and honoured those who, like us, have called Mumbles their home.
We are very grateful indeed to Mr Paul Murray of Pressdee's and his staff who organised the re-interment and who provided the beautiful casket for the burial. We also thank Betty Jenkins for the lovely floral tribute.
[photograph - John & Carol Powell]