Posted 4.6.19
Lifeboat Quilt
Lifeboat Quilt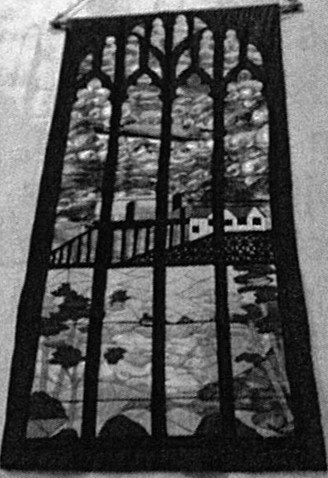 Since the Lifeboat Quilt went on display at All Saints', prior to going to auction in September for the Mumbles RNLI, several parishioners have suggested that we should fundraise to put in a bid to try and keep it in Church.
The Flower Guild is planning a Coffee Morning in the summer and a number of people have offered to give a donation to the fund.
The magnificent quilt was worked by Dian Smith. It's a modern interpretation of our famous 'Samtampa' window and shows Swansea Bay, the old and the new Lifeboat houses and the Tamar Class Lifeboat out on a shout.
One suggestion is that we raise as much money as we can to make a bid and, if unsuccessful, to donate the money to the Mumbles Lifeboat anyway.
All Saints' is the perfect home for such a work of art. So we will keep you informed about any fundraising events we plan to hold during July and August.