Posted 9.5.19
Lifeboat Quilt on Display
Lifeboat Quilt on Display
On the north wall, next to the famous Lifeboat window, hangs a magnificent quilt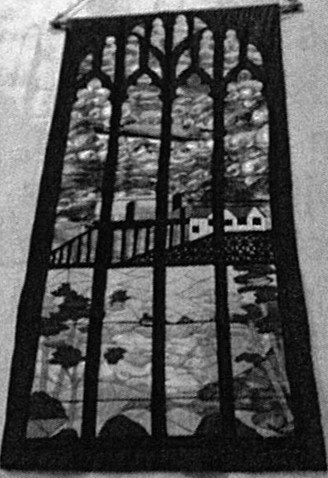 worked by Dian Smith. It's a modern interpretation of the window and shows Swansea Bay, the old and the new Lifeboat houses and the Tamar Class Lifeboat out on a shout.
It's a wonderful work of art and will be on display in All Saints' until September, when it will be sold to the highest bidder at the Mumbles Lifeboat Auction evening at the Cricket Club.
Do have a look at the quilt.