Page 3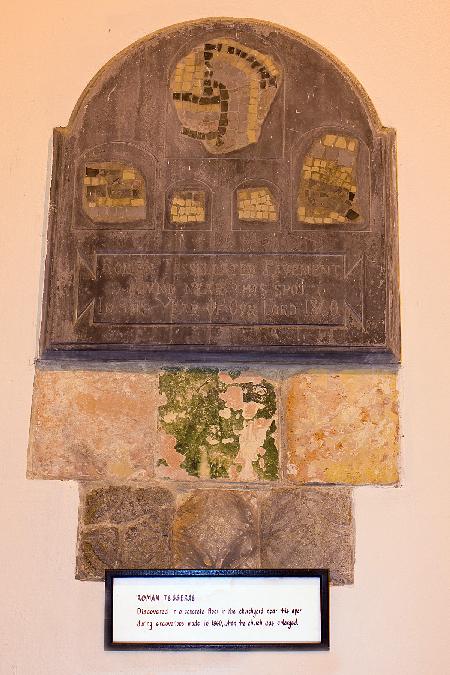 Roman tessellated pavement tiles found in the grounds of All Saints Church 1860
In the 1690s Isaac Harmon noted that the churchyard was formerly paved with small bricks or discs of diverse colours. The people, he said, called it the 'saints pavement'. The significance of the small pavement tiles was recognised in 1860 when the historian George Grant Francis identified them as pieces of a mosaic Roman floor. It is probable that Church site was orginally a Roman settlement. Read more. Roman coins have been found in other parts of Oystermouth.
---
The Pulpit
The beautifully carved oak pulpit was given in 1900 in memory of George Alfred Phipps, Vicar's Warden. It was made by the firm of J. Wippell of London and Exeter and is of 15th century design. The Caen stone base is also of 15th century character. The inscription is 'To the Honour and Glory of God'
---
The Lectern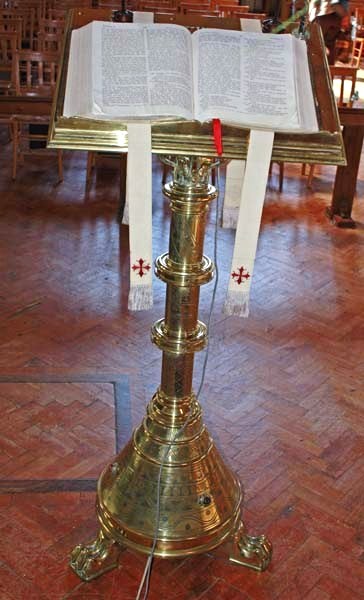 The impressive brass Lectern, which stands to the right of the Chancel steps, was a gift in memory of Ellen Collins who died in 1887.
---
This large brass cross was probably intended for the High Altar, although we cannot be sure. It is dedicated to the memory of Dame Catherine [Kate] Prudence Jenkins (d.1900) and given by her sister Margaret Dinah Thomas. Photo by Edward Llewellyn-Jones, used by permission.
---
The Harvest Tapestry
This large tapestry hangs permanently on the north wall. It was made by Barbara Graham. If you look closely you'll see a harvest mouse on the left corn stem!
The Nativity Tapestry
Another of Barbara Graham's tapestries which hang on the north wall of All Saints.
He is Risen!
The Millennium Banner - Jesus Christ, the same yesterday, today and forever
This delightful, large and impressive banner hangs on the west wall. It was designed and created by Jane Peters.
---
Children's Corner in the south aisle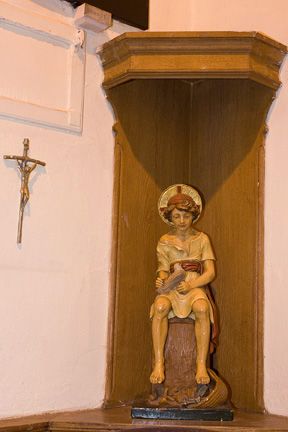 View of the south aisle from the tower with the font canopy in the foreground in photo 1.

---
The new memorial to the victims of the fire in Santiago has been put in the south aisle of the Church. Photos by Tony Roberts
Read the full story